How We Work.
In the last 2 years, we've grown into a strong team of over 60 professionals with more than 50 impactful projects and several awards to support this.
Dedicated team

Certified Experts
Highly-Motivated
Fully-Devoted

We can allocate the special team fully dedicated to your product development.

team extension

Expertise
Cost-Efficiency
Support

We can help you augment your development team with the necessary technical expertise.

Managed services

Full-Cycle Development
Total Responsibility
Focus on Business Goals

You can delegate the whole product development to our software development company.

Willing to try?
Our values.
We live by these shared moral beliefs.
quality control

Striving for excellence at everything we do to make high-quality products.

empathy

We treat your digital product and business success like our own.

transparency

Open communication and honesty are essential for creating great products.

continuous improvement

Striving for excellence at everything we do to make high-quality products.

flexibility

Striving for excellence at everything we do to make high-quality products.
At Elementica, Everyone Adds Value.
Active collaboration
We compete on quality
Always creating and growing
We learn, teach, and mentor
Full transparency
Smooth communication
Product-oriented mindset
Agile in every beneficial way
Discovery
We brainstorm the right solution to any client's challenge and define all the project tech requirements to be on the same page.
UX/UI Design
We build a delightful interface bridge between user needs and business goals that is efficient and satisfying for both sides.
Development
Depending on the prior defined platforms and technology stack, we turn product prototypes into fully functional software.
Quality Assurance
Our QA engineers perform the most suitable testing approaches to ensure no bug gets unnoticed prior to product deployment.
Deployment
Depending on the server platform choice, we conduct the product release. After that, it can be used for real-life scenarios.
Support
Our support systems help clients to make sure the launched product is up-to-date, error-free, and gets upgraded upon demand.
Our Delivery Framework.
We are passionate about our problem-solving technology approach. We help business owners to design, build, test, and deliver world-changing products. Just try our flexible, time- and cost-efficient cooperation model that matches our software development services with your objectives, timeline, and budget.
Transparency and consistency are the core ingredients of our software delivery process, so we follow the perfectly polished workflow framework to success.
Team Culture.
We have found a formula that works within ourselves and our clients.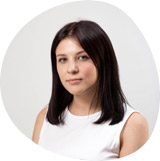 We have found a formula that works within ourselves and our clients.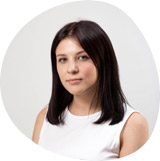 Teamwork

We believe that communication is the core asset in work success. We share, give, and achieve - together.

Team Motivation

We maintain the common passion for creating great things and amplify it within team-building activities.

Regular Meetings

We are quick to react and easy to access. You can be sure that every team member is one contact away.

Design Thinking

We are quick to react and easy to access. You can be sure that every team member is one contact away.

Stable Environment

We create demos to show the project progress and keep aligned with the stakeholders vision.

Agile Approach

We are flexible yet committed to results. Iterative and adaptive development forms a path to a pixel-perfect product.
Daily Scrum in Action.
We keep the pace of every software development progress every step of the way.
current progress

The team evaluates the completion of the day-by-day task that moves the project progress further towards its goals.

plans for today

Each team member prioritizes the tasks required to perform in the first place to achieve the daily goal.

blockers

The development team identifies and escalates the blocking points that require other team members support.
Sprint Board
Each task gets through a full cycle of a solution - from planning to completion.
To do

Project managers make a plan that each product development team member should perform.

in progress

Developers evaluate each task and perform it using the agreed technology tools till its completion

review

Mentors or QA engineers verify the validity and quality of completed tasks to make a final decision

done

Once the task is verified, it gets the status of a completely finished work, and developers can carry out the next one
Our Software Development Services.
Discovery

Software Consulting
Business Analysis
Pitch Deck
Software Audit
Go-to-Market Strategy

Design

UI & UX consulting
Wireframing & Prototyping
Brand Identity
Web Design
Mobile Design

Development

Solution Architecture
Technical Prototyping
MVP Development
Frontend Development
Backend Development

Support

Bug Fixing
Functionality Integration
Software Upgrade
Performance Monitoring
Backup & Recovery
E
Partners & Clients.
We act as a reliable tech partner for businesses of all sizes while helping them to boost operations, generate more profits and optimize spendings through technology and one-of-a-kind products.
Customers Said.
The team were incredibly dedicated and available throughout the duration of our projects. Attention to detail was superb: they regularly updated us on work progress and did not hesitate to ask when needed clarification or more specific instructions. That strength was further shown in the results of their work, which were well written and to-spec.
Gail McGrath

MAPA Compliance Forum
We have been working together for over two years now. They helped us develop our project from an idea into a functional and active business. Throughout this time, they have maintained professional service and completed tasks to an excellent standard within a good timeframe. They are fairly adaptive to variations and changes."
Patrick Little

TextOre, Inc.
Elementica is fantastic to work with: responsive, knowledgeable, flexible, and transparent. They are straight shooters that deliver on commitments and always strive to make it right. We engaged with this team to jump start our product development for mobile and server side development. They quickly came up to speed on new technologies!
Sheila Snyder

CEO at Salita
I was very very skeptical to work with any agency but this team has been absolutely phenomenal! We had the best of both worlds. They assigned us a really good developer who was working consistently and delivered good work. But we also got an account manager who was always making sure things are progressing well and we are happy along the way!
Brian Mandelbaum

Akumen, Inc.
As a volunteer of a non profit I don't have a lot of time to figure out how to change our website. Elementica was very generous with their skills and time as my educator, trainer, designer, et al. Elementica created our site and provides ongoing support that I appreciate tremendously. I do highly recommend the Elementica team!
Elementica has really helped us out tremendously. We had many issues with our website and did not have a web designer or developer on staff to help correct our issues. We contacted Elementica and wished we had done so sooner! They have had great response times and have helped us clean up and manage our website.
David Pugliese

Clear View Bag Co.
Top Companies Rely on Elementica.
Look at the best cases of digital product development that our top developers have delivered so far to world-changing startups and enterprises.
Looking For a Software Product Development Partner?
Whatever your ambition, we'd love to help you with your digital transformation or create your next big venture from scratch. Just share your project details with us and we'll do the rest!